another very colorful scarf (no. 2)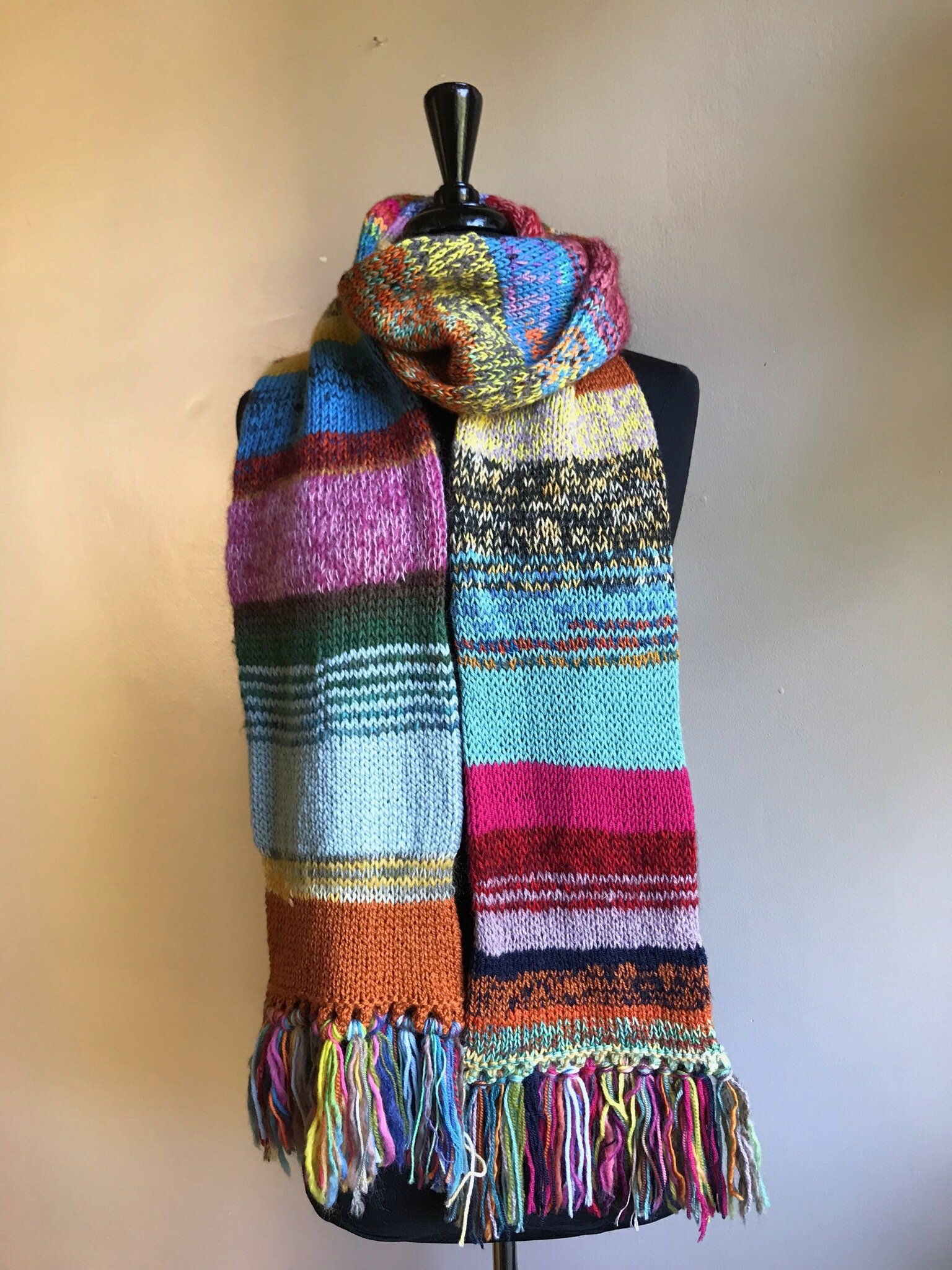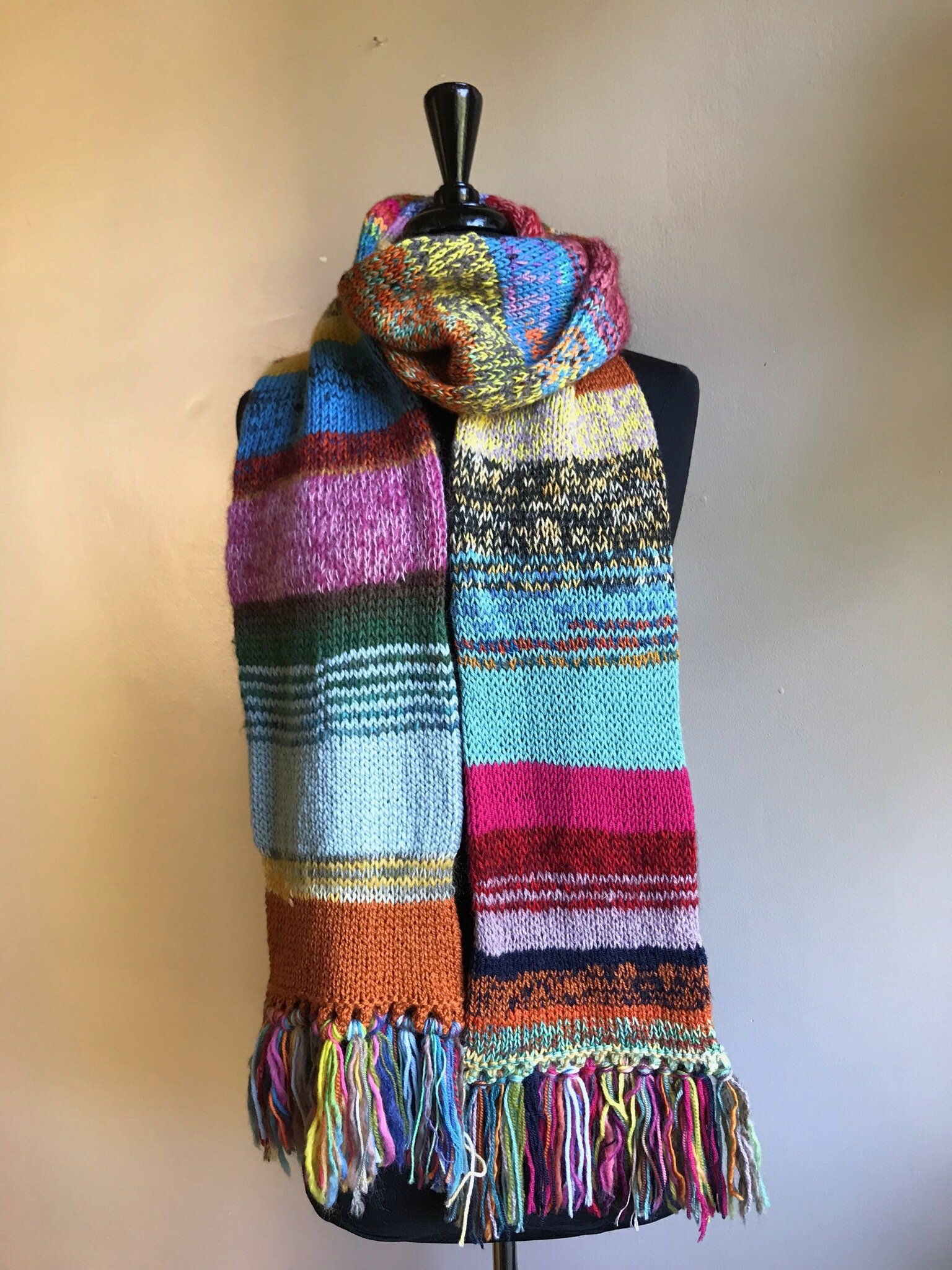 sold out
another very colorful scarf (no. 2)
another very colorful scarf. a scarf of many colors. a scarf of all the colors.
hand knit in a variety of fine (soft) wool yarns, this scarf is double-thick, extra-squishy, warm-and-snuggly, and one of a kind.
as always, hand knit with my own two hands, and a whole lotta Love.