pi shawl, the third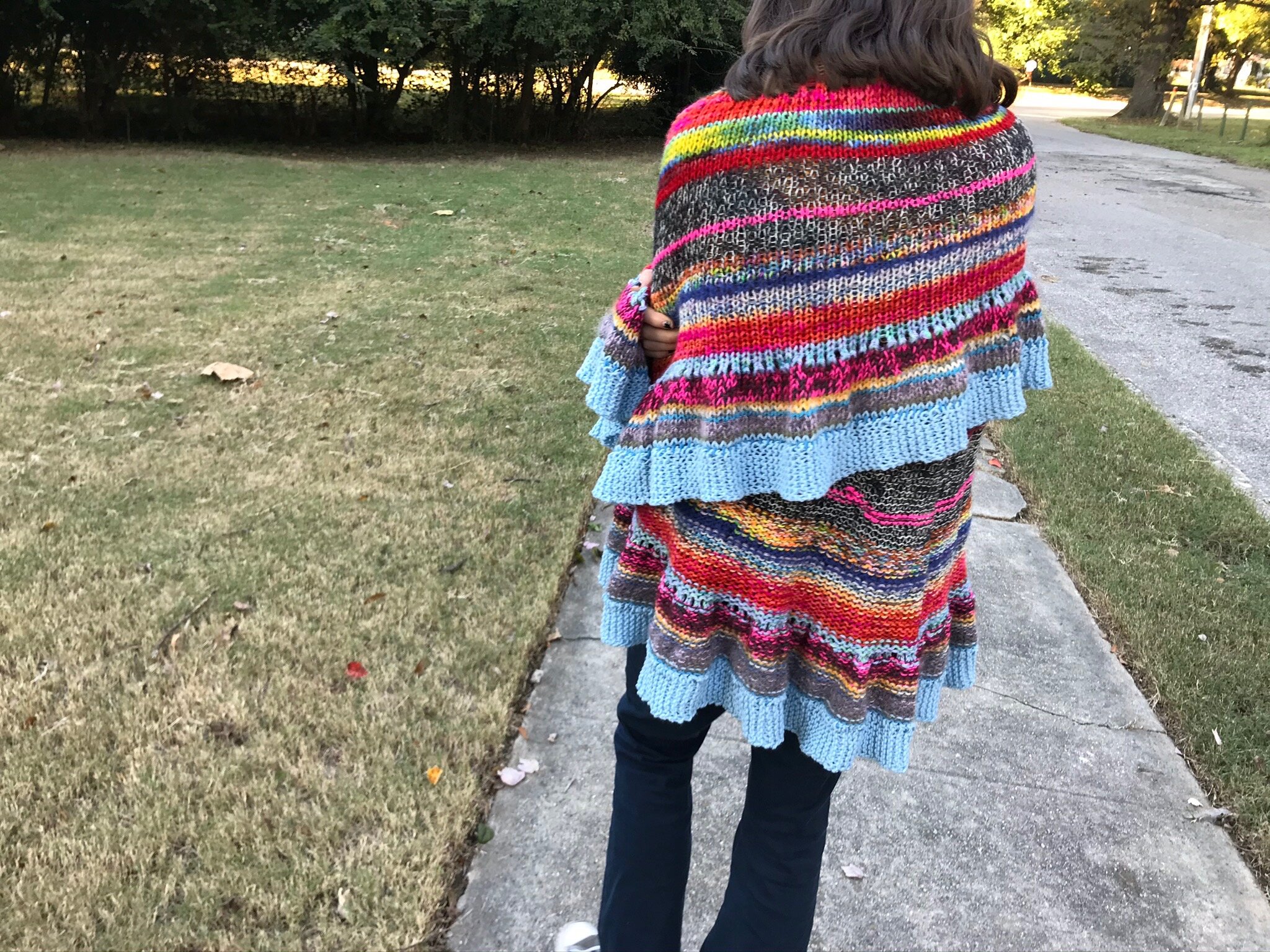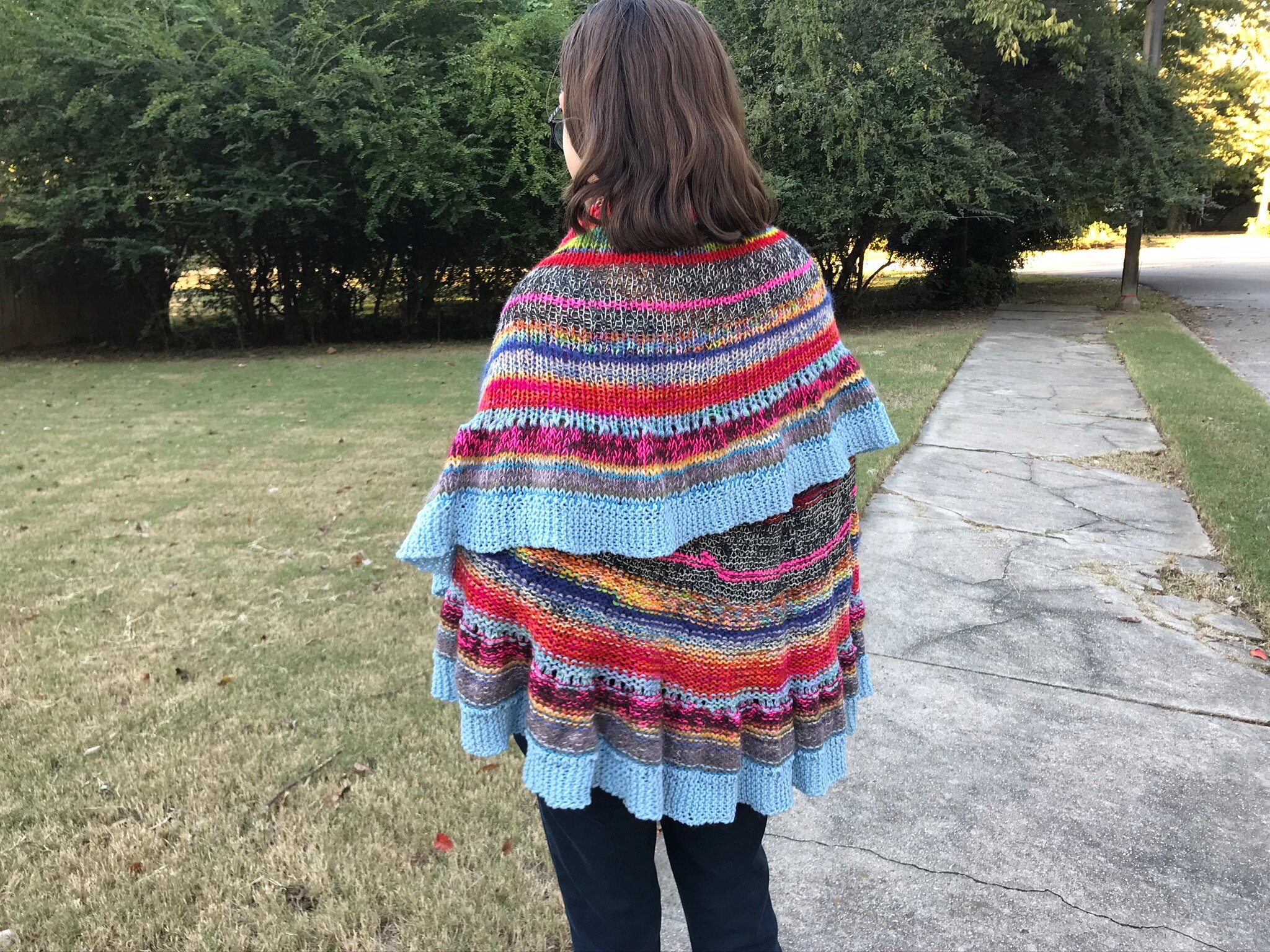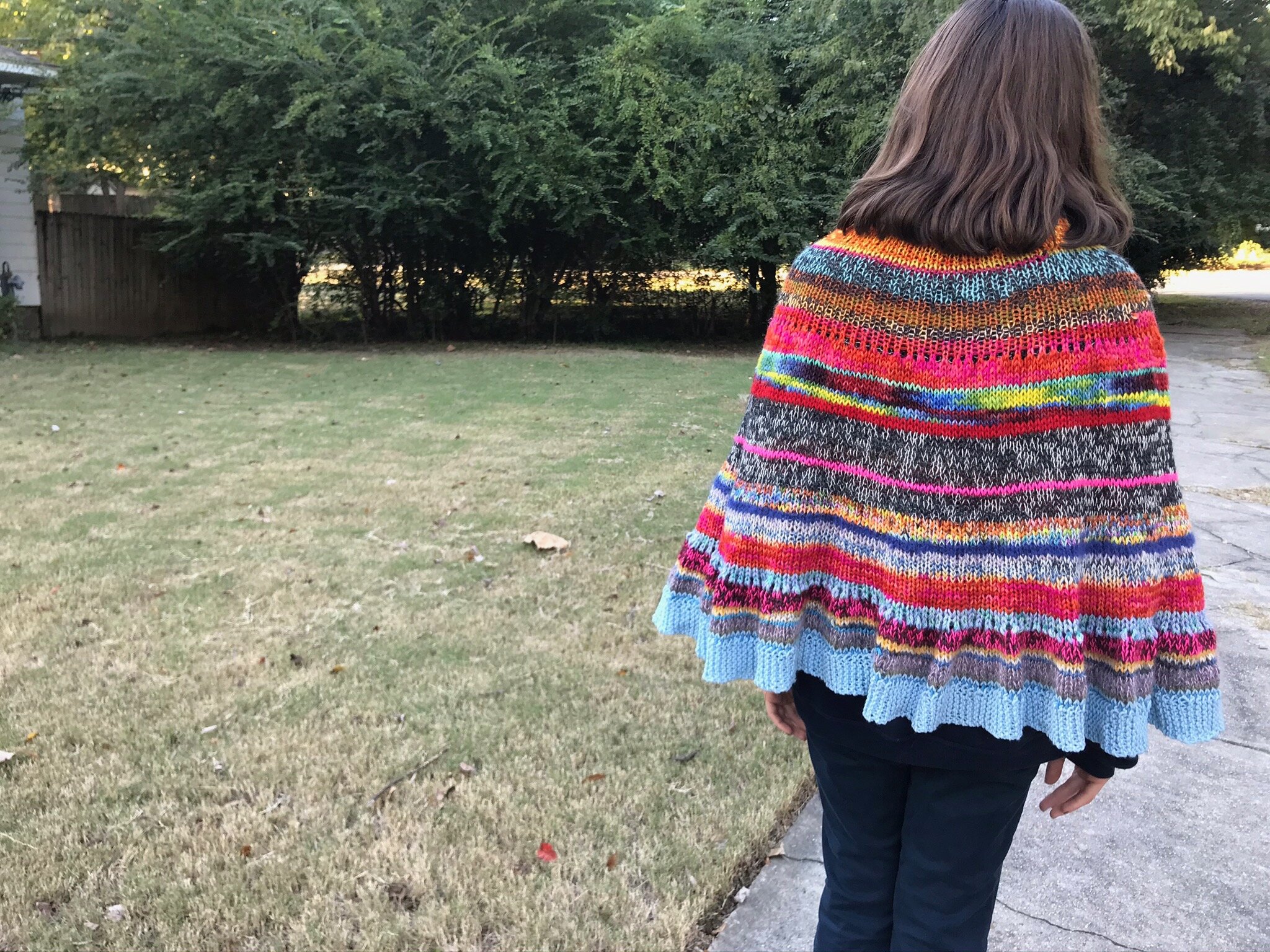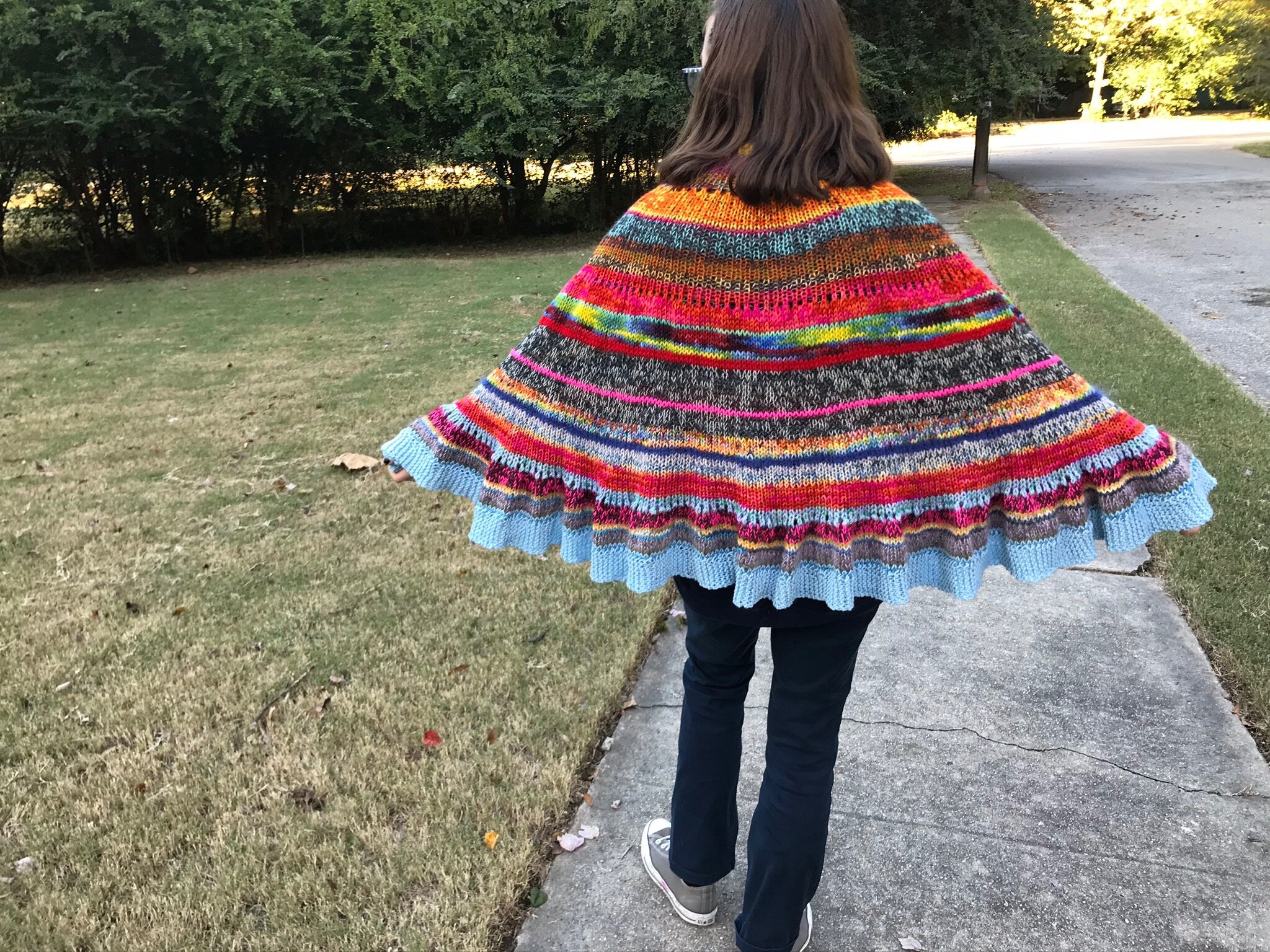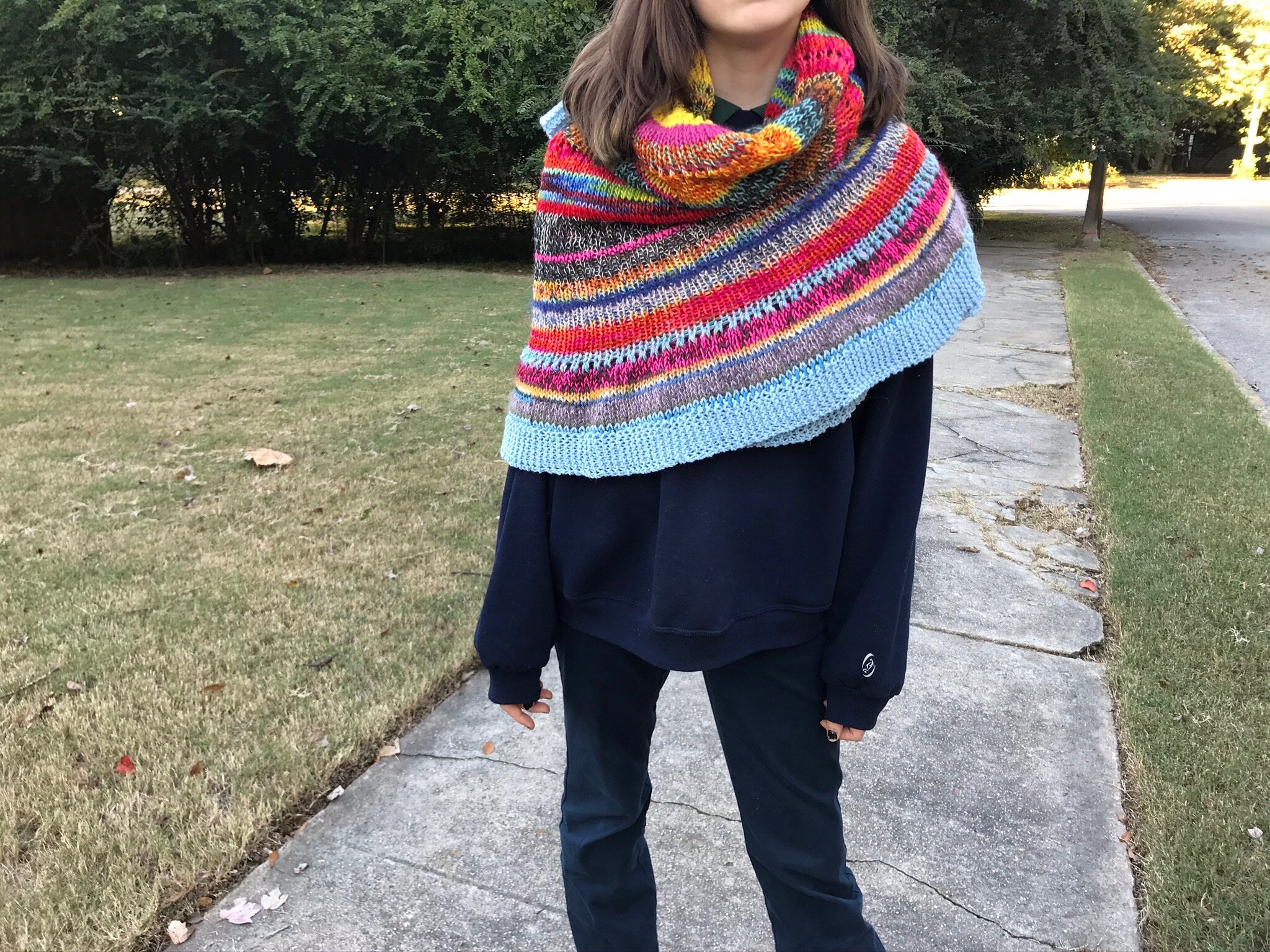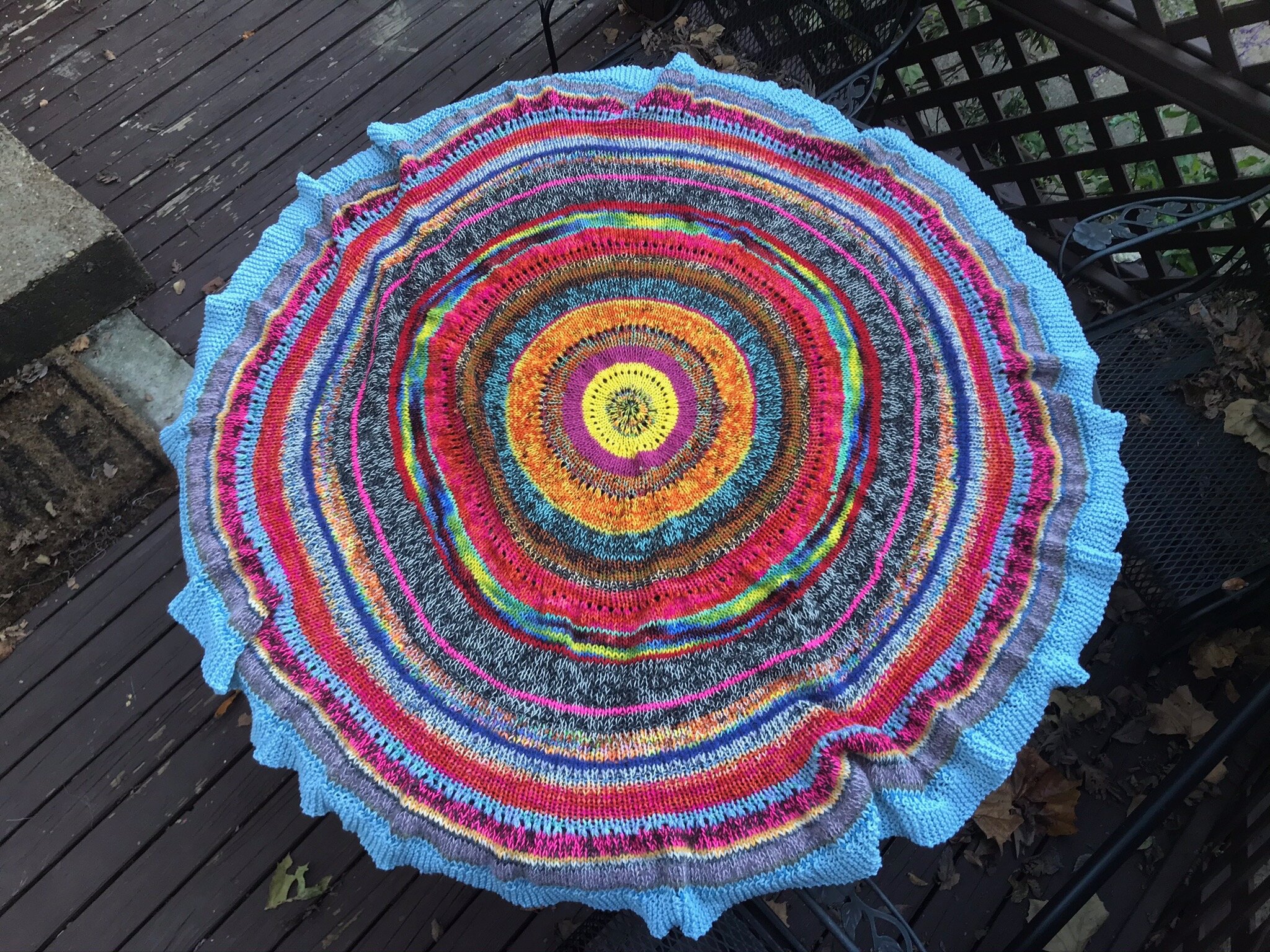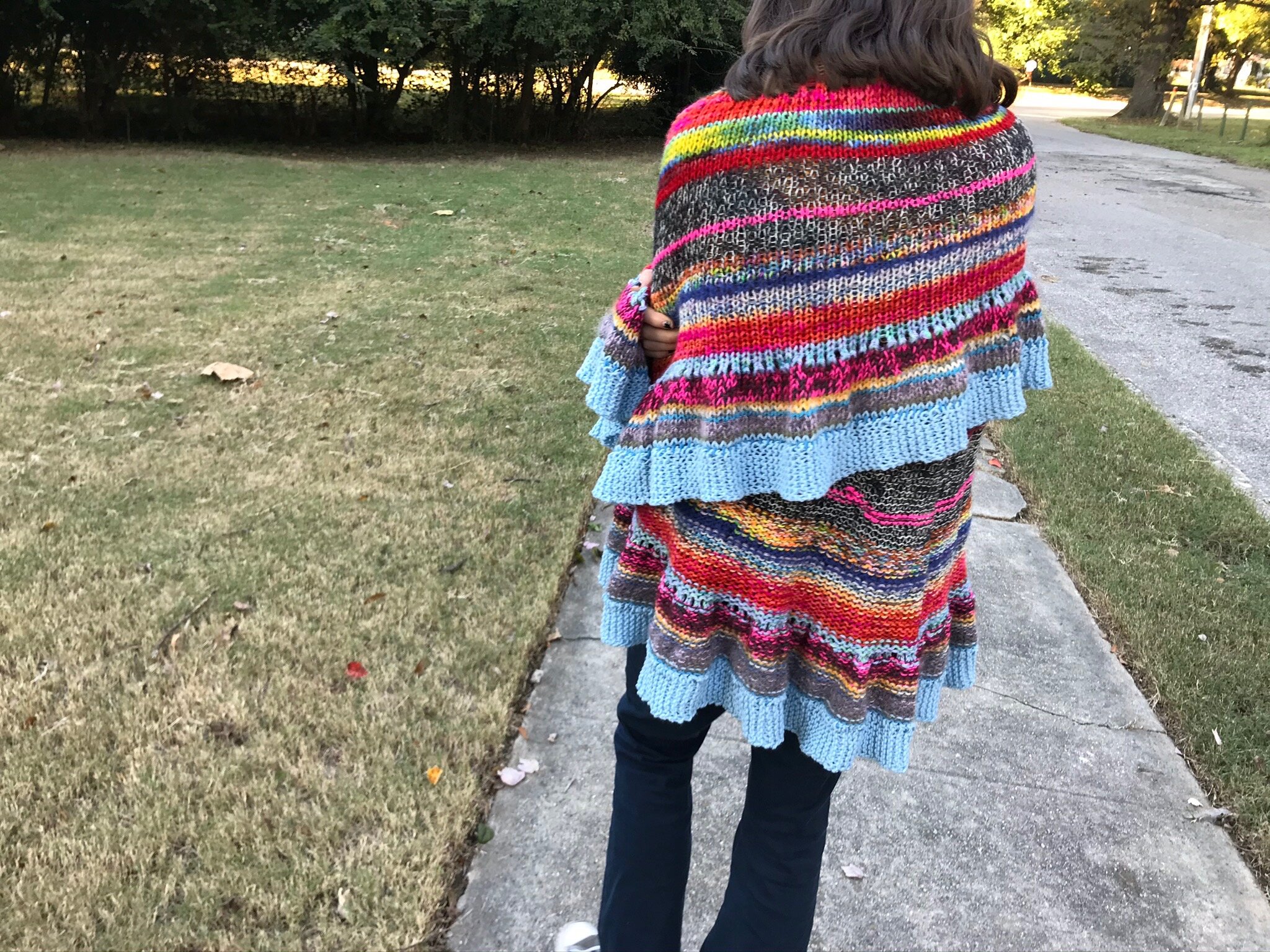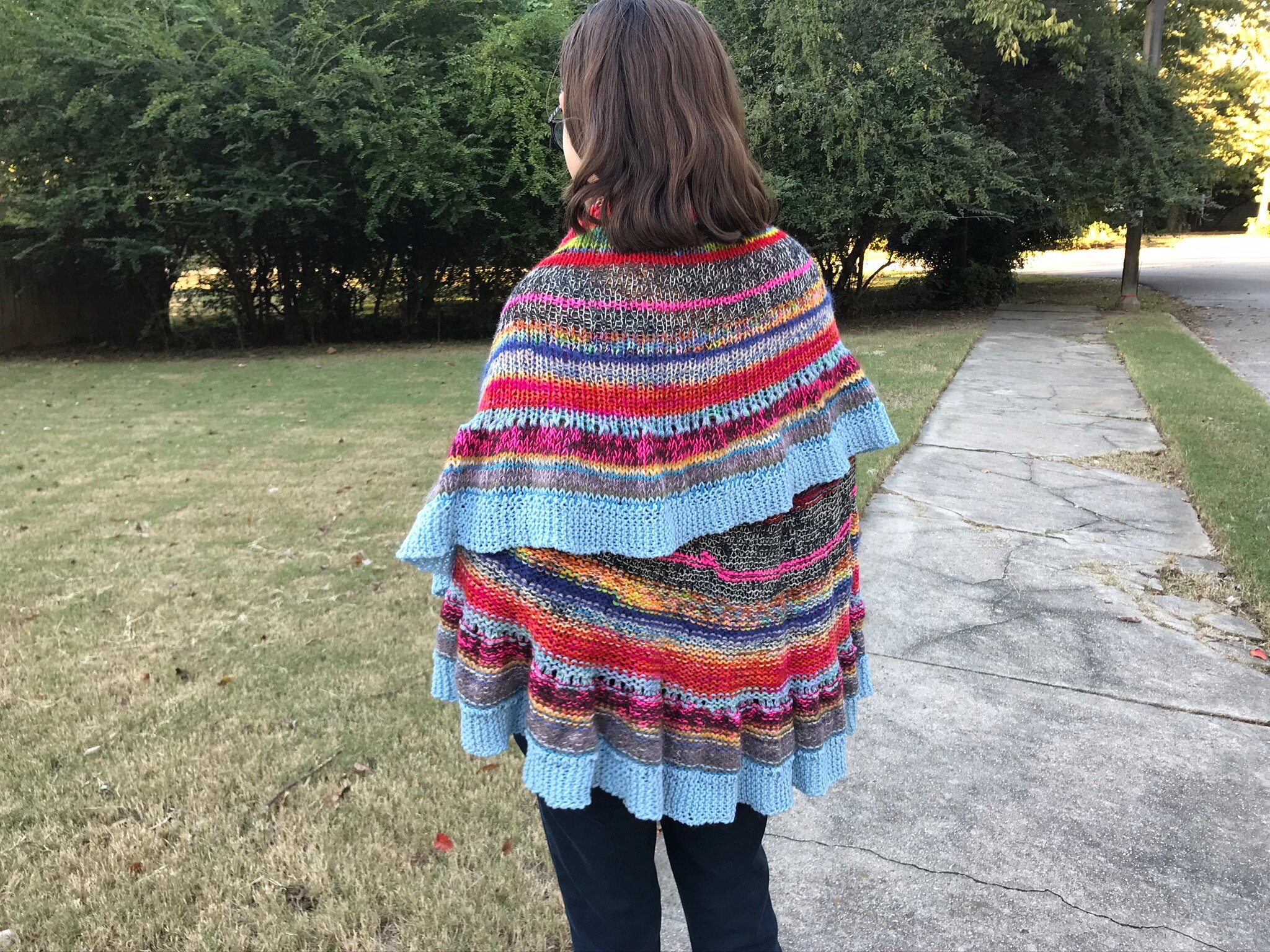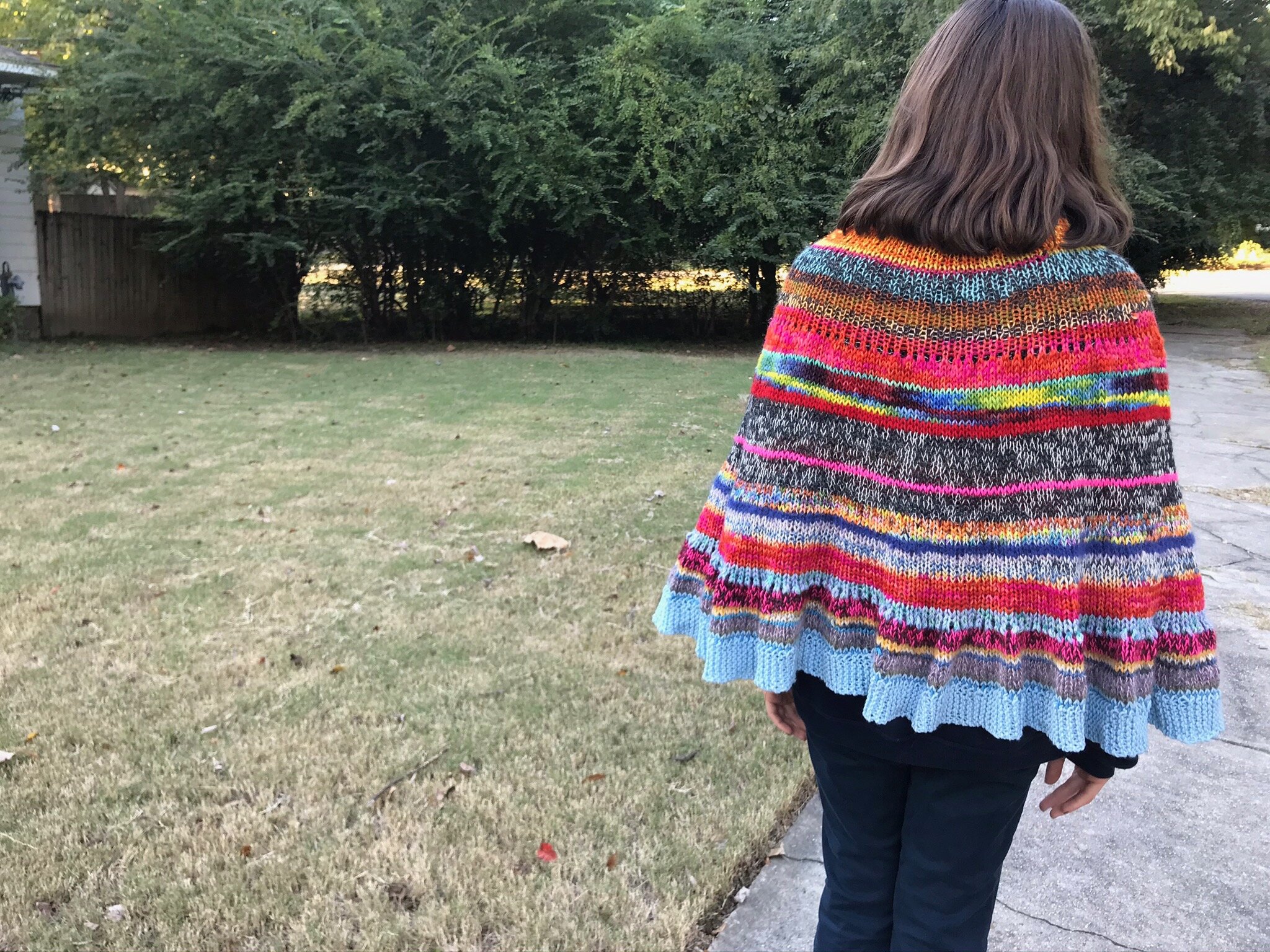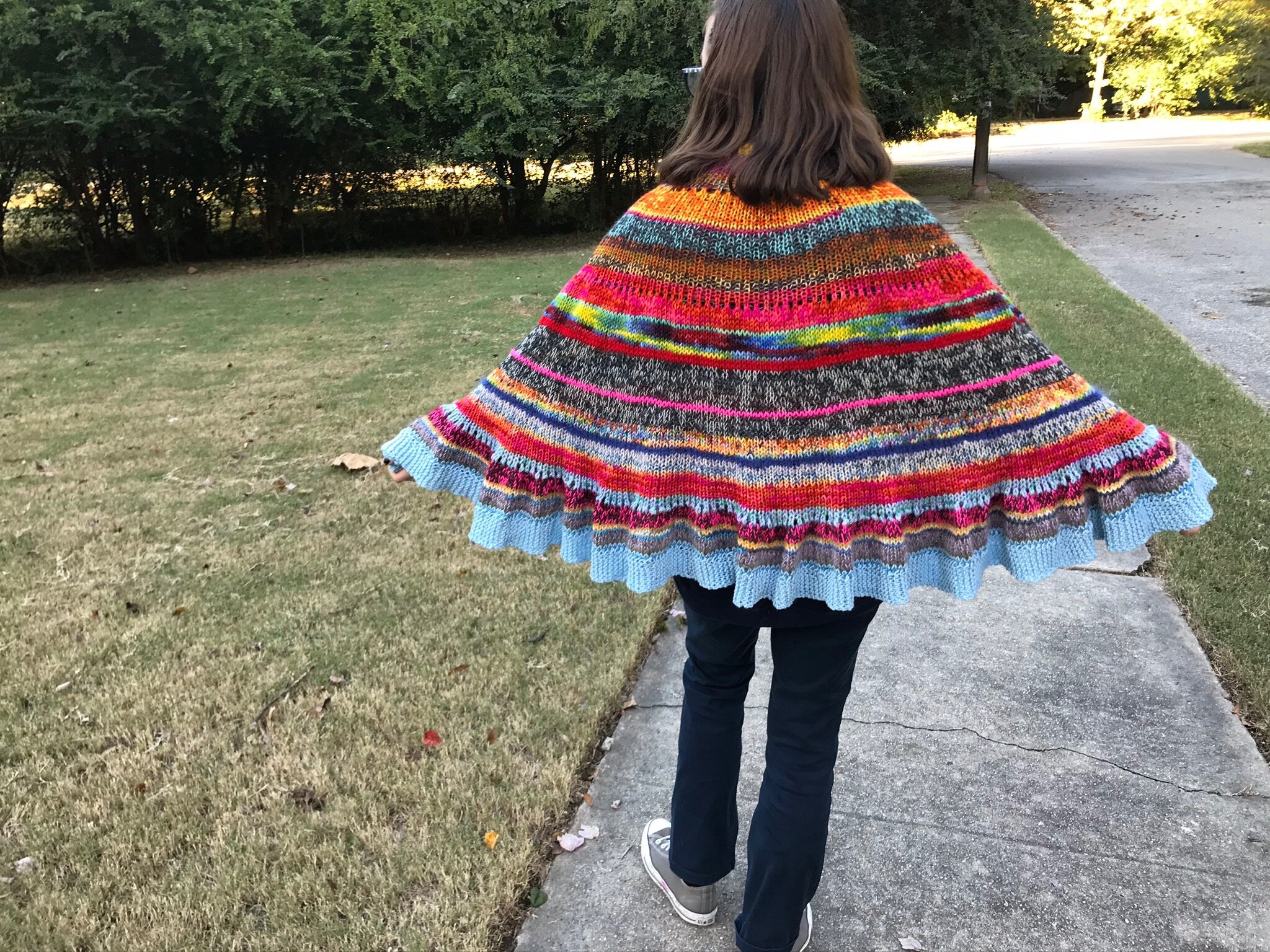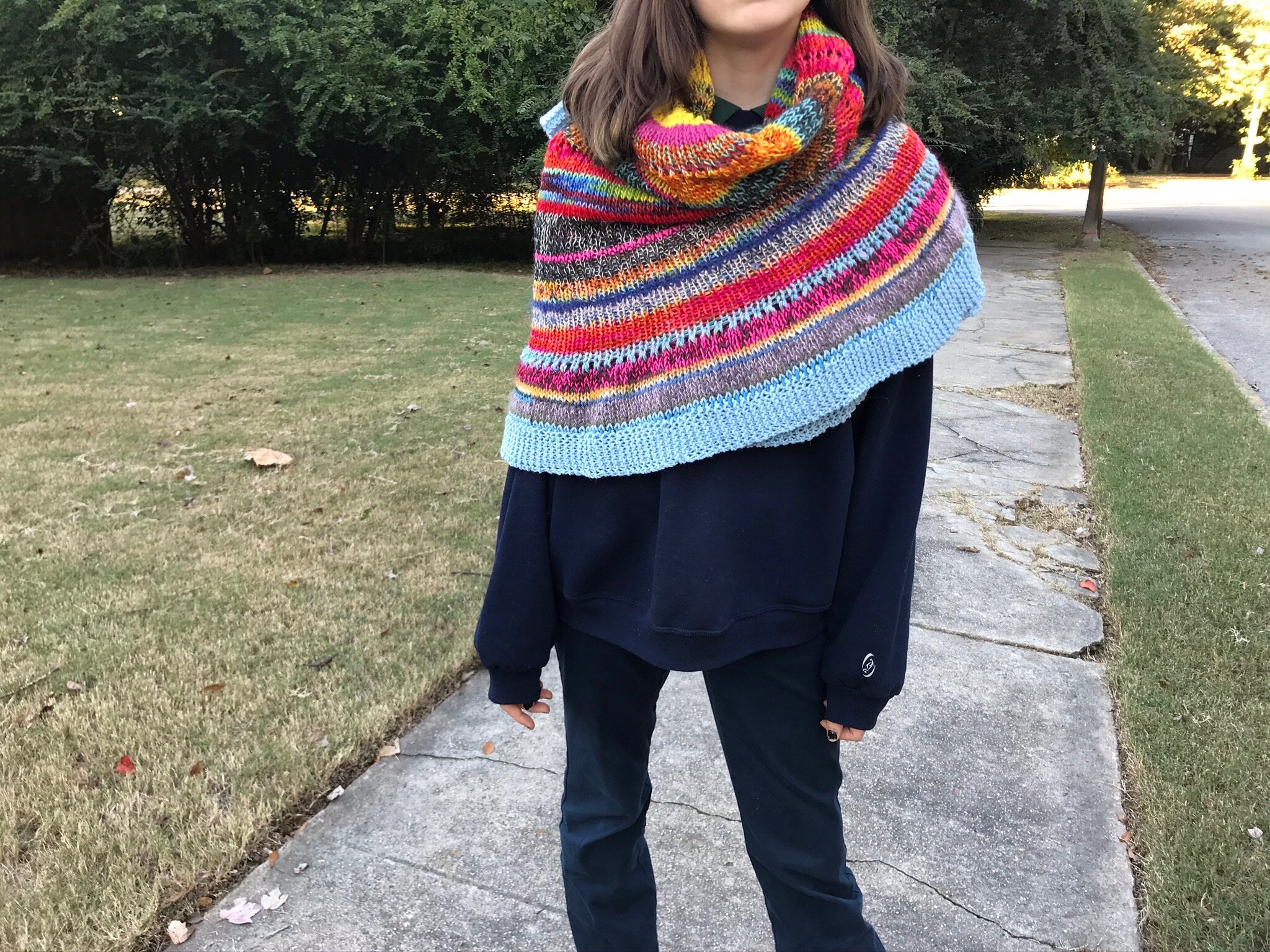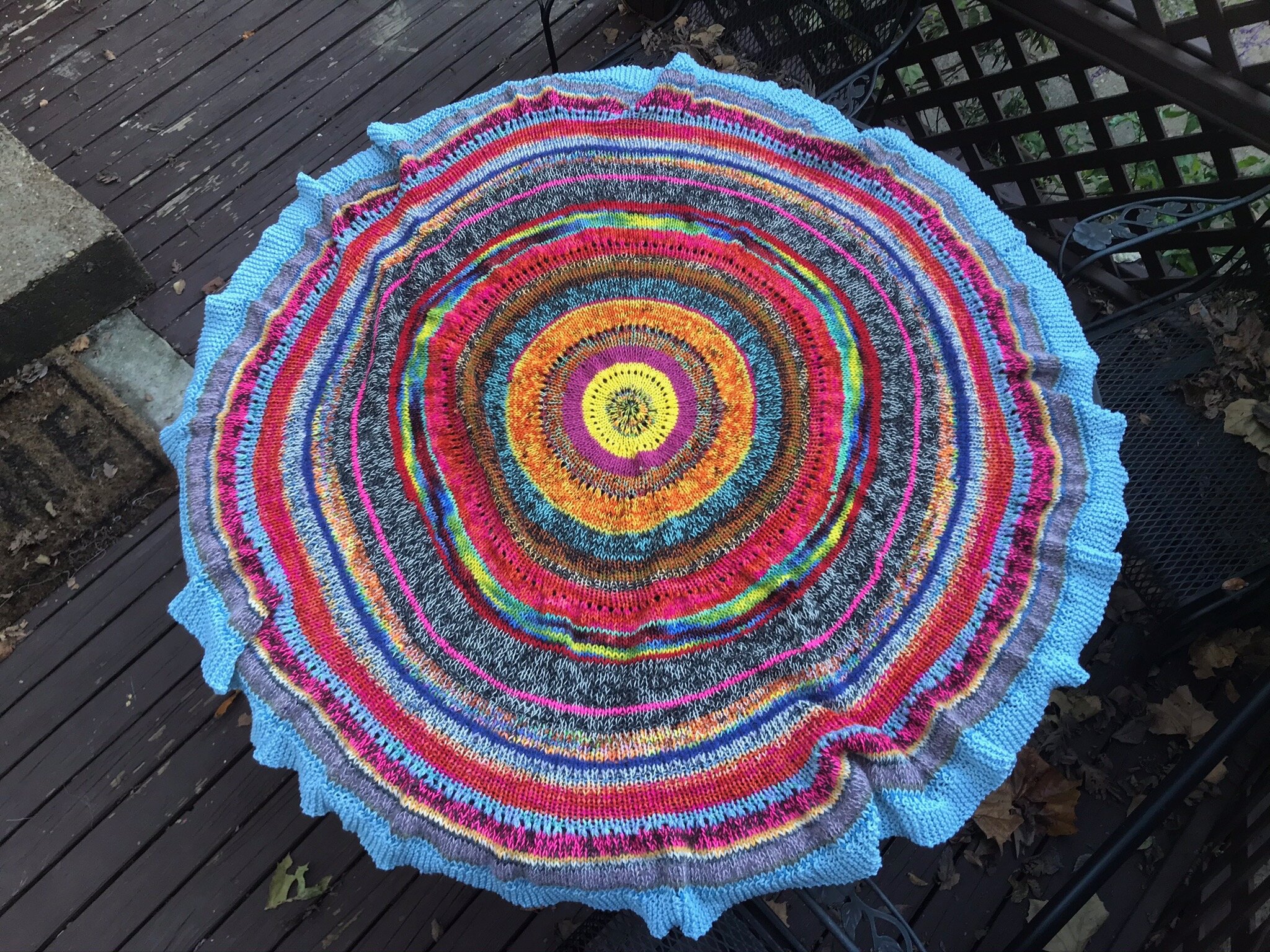 pi shawl, the third
Pi Shawl the Third, modeled in a variety of wearing styles. When unfolded it measures at about a 4' diameter. It would make an excellent lap blanket, as well as a magnificent shawl.
Hand knit in a variety of fine wool and wool-blend yarns, it is super soft-cozy-warm. Bright enough to cheer up even the greyest of winter days, light enough to use year round for a snuggle up on the couch or an overly air conditioned space in the warmer months.
Every inch was made by my own two hands, a collection of yarn from my studio stash, and a few sets of knitting needles. Cast on in June, just before leaving for Penland School of Craft this summer, completed this first week of November. It is a true expression of my love for yarn, color, and the art of knitting.
Pi Shawl pattern designed and written by the incomparable Elizabeth Zimmerman.